Photos shared from Emerald Isle, North Carolina, show houses and other structures destroyed and damaged by a tornado that ripped through the area around 9 a.m.
Several tornadoes have been reported this morning in the Carolinas. The National Weather Service in Newport/Morehead City shared pictures showing the damage in Emerald Isle.
Tornadoes are common in the thunderstorm bands of hurricanes and tropical storms, especially in the right-front quadrant of the system. The tornadoes tend to be short-lived and can have little, if any, warning.
The Storm Prediction Center in Norman, Oklahoma has put eastern North Carolina in an "Enhanced Risk" (level 3 of 5) for tornadoes today. There are currently Tornado Watches for Northeastern South Carolina and Eastern North Carolina through this afternoon. 
See the photos from Emerald Isle, NC: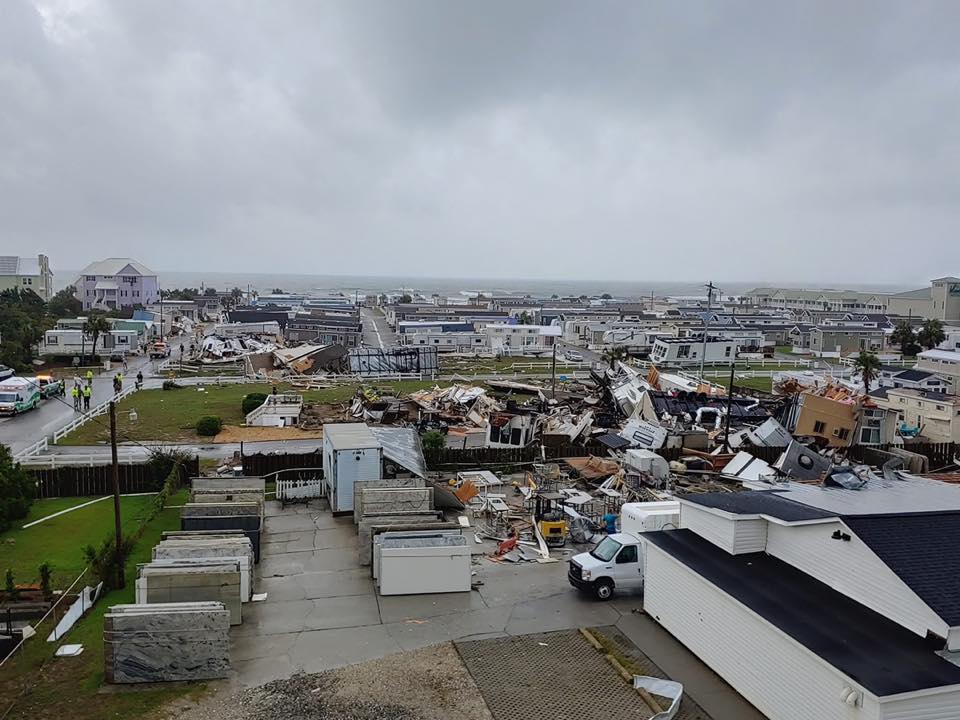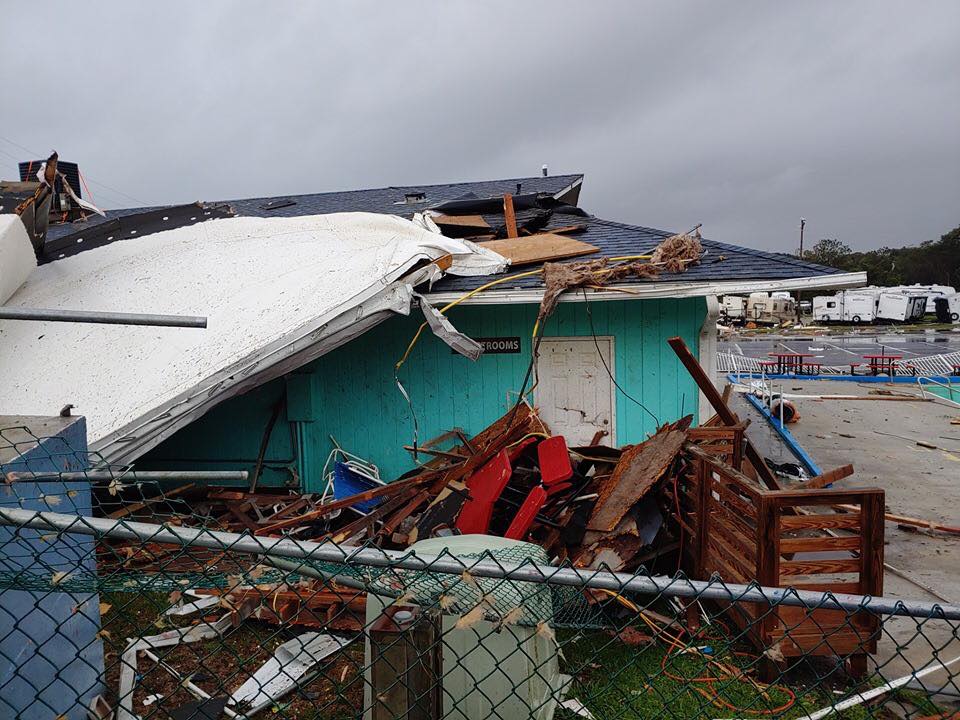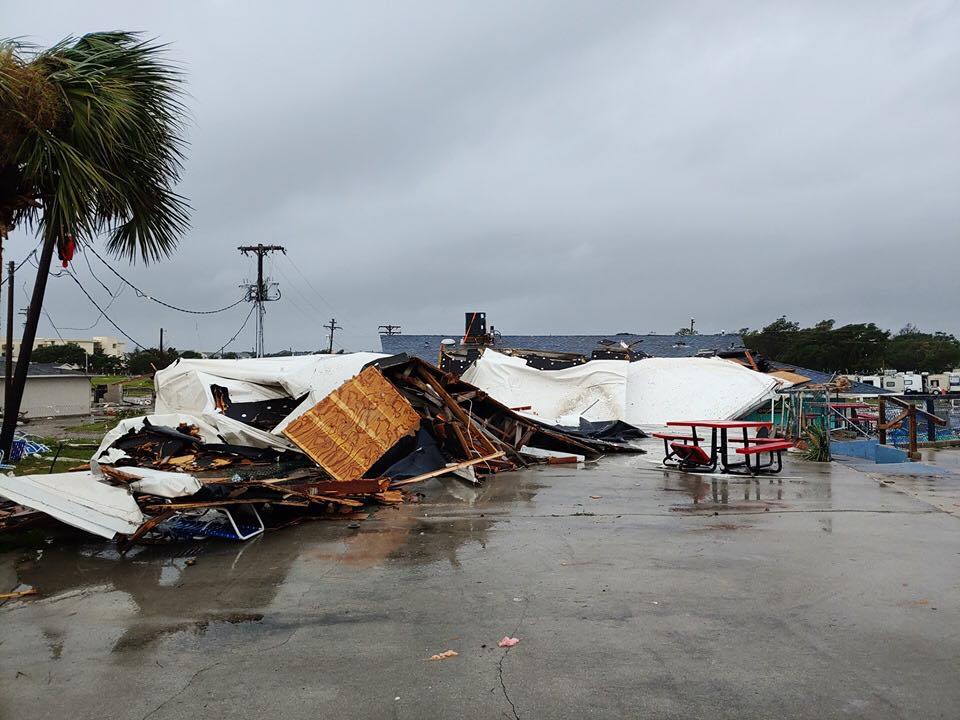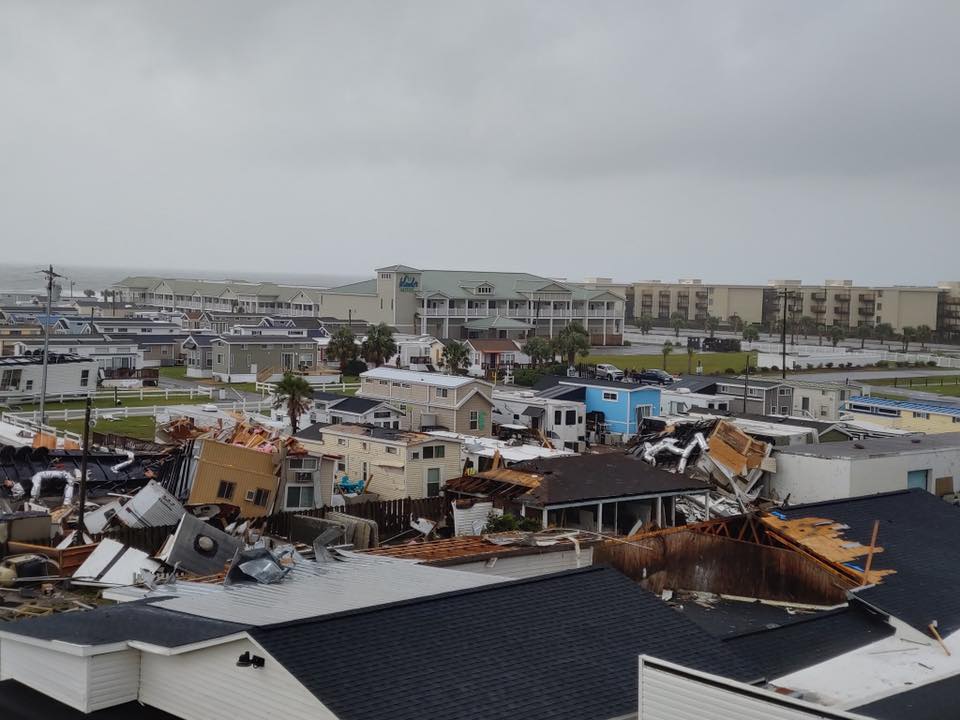 Original Source