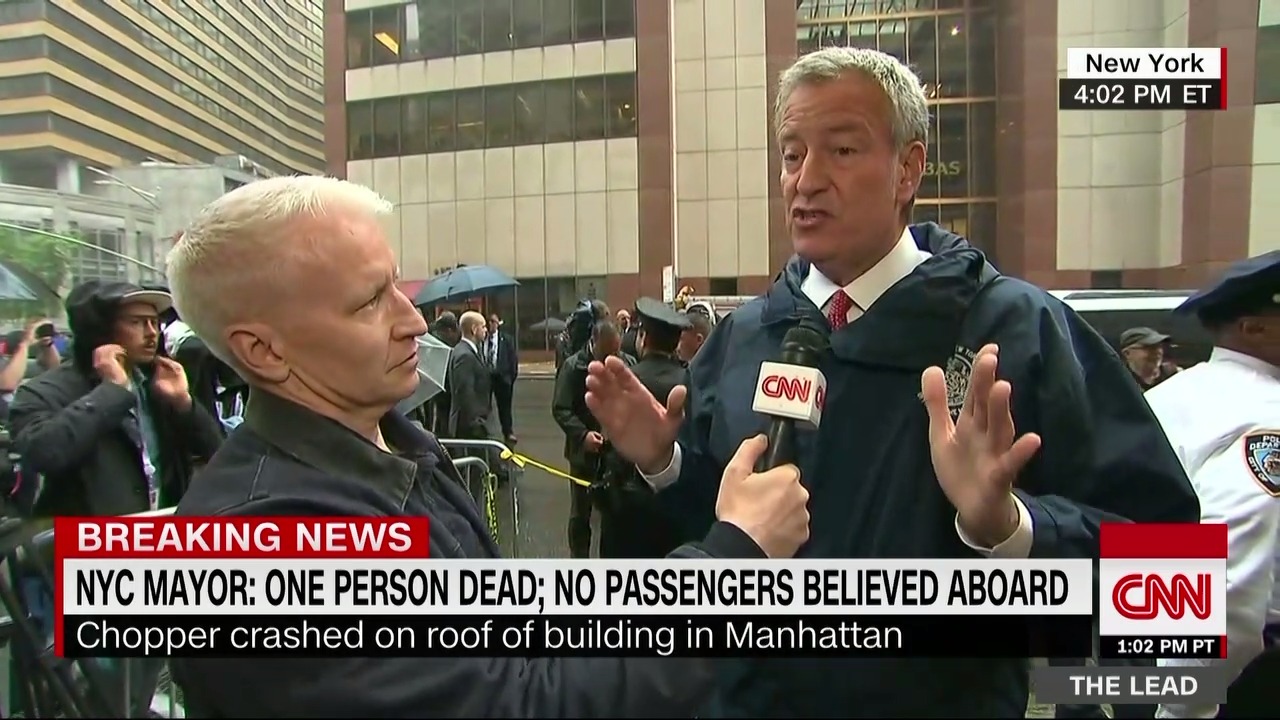 The building involved in the helicopter crash did not have a landing pad, New York City Mayor Bill de Blasio told CNN.
"Helicopters have not been landing on buildings in Manhattan for decades," he said. "There was a horrible crash in what was the Pan Am building some years ago and it was banned after that. And in fact, a helicopter should not in this area of Manhattan without the approve of LaGuardia Airport tower."
De Blasio added that the helicopter shouldn't have been in the area especially because of Trump Tower.
"But something like this should have been authorized. We don't have any indication it was, but we're still investigating to confirm that," he said.
The mayor said the aircraft was flown by a "commercial pilot."
"This is someone who's been doing this work for a while. Apparently was an executive helicopter used to ferry around executives," de Blasio said.
Original Source